We guarantee that our industrial LED lighting solutions will save you money!
Save 60% on your electricity bills
No capital outlay
Enviromentally friendly
Superior quality lighting
Industrial lighting can differ quite a lot from residential and other forms of lighting. The impact of lighting on mood, productivity and other factors can all play a big part in influencing your business's bottom line.
Improve your carbon footprint
Create healthier working conditions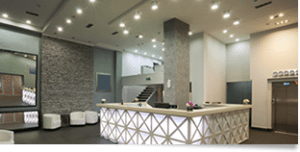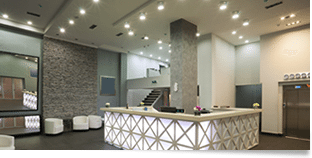 However, one of the most direct factors is the cost of keeping the lighting running itself. After all, running conventional lightbulbs — or even energy-saving lightbulbs — can be extremely expensive. When you're running a business and keeping the lights running all day, the bills can very quickly add up and have a negative impact on your profit margins.
In order to reduce the ever-increasing cost of lighting, a number of businesses are moving over to industrial LED lighting. LED lighting is much cheaper to run and can give annual energy savings of up to 65-80%. That means you'll usually see a return on your investment within 14-24 months. That's quite an extraordinary saving by any measure, and it's not just the financial impacts which will impress.
Industrial LED lighting is not a cheap option in every sense of the word. The light emitted by LEDs is actually much brighter and is a better quality of light, which gives more comfort to employees and can increase productivity — something else that will help to boost your business's bottom line. After all, happier employees are more productive employees and numerous studies have shown that productivity of employees increases following the installation of LED lights.
In many types of business, LED lighting can improve the quality of work, too.
Colour rendering from LED is much better, with uniform light and no dark patches, ensuring that your employees can see much more clearly and effectively.
In design businesses or industries where the quality and colour of light could improve the effectiveness of working, the benefits to your business could be even greater still.
The benefits of LED lighting, then, are clear to see. It's a far more cost effective way of lighting your business premises, can help boost productivity and employee happiness and possibly even reduce the number of days your employees take off sick. All of these things will affect your bottom line and boost your profits, so it's clear why so many businesses are choosing to move over to LED lighting.
To find out how LED lighting could benefit your business directly, contact us today on 0800 040 8700. One of our team will be more than happy to help.
Summary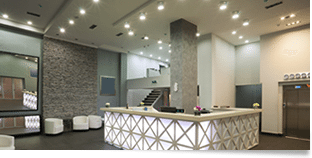 Service Type
Provider Name
Area
Description
Industrial LED Lighting. Save your business money and increase profits.