We guarantee that our commercial LED lighting solutions will save you money!
Save 60% on your electricity bills
No capital outlay
Enviromentally friendly
Superior quality lighting
The sheer number of office buildings in the United Kingdom is enormous. We're a nation of office workers, sat inside for much of the day while we earn a living. However, the light that we do have could be harming our productivity — and your business.
Improve your carbon footprint
Create healthier working conditions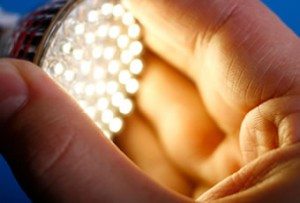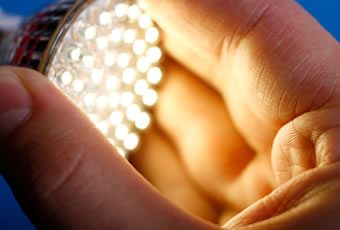 Traditionally, incandescent bulbs were used to light office areas. When the cost of lighting became so expensive, people started to move over to low energy, or energy-saving, lighting. However, the cost of doing so is still large and the light that's emitted is weak and watery, resulting in poor employee health and productivity.
Numerous studies have shown that clearer, brighter, higher quality light can improve productivity and focus, resulting in people feeling much better about their jobs and, as a result, performing much more highly. LED lighting, for example, is much warmer, crisper and brighter. The bottom line is that your profits margins increase.
Commercial LED lighting tends to run for more than 50,000 hours of usage — that's seventeen years' worth of 8-hour days, or almost six years of life if they're left on all day and all night. Compare this to how often you have to change a regular incandescent or energy-saving bulb, and the financial and practical benefits are clear to see. In an office building, you're likely to have associated maintenance costs, too. Imagine how much can be saved by not having to worry about changing lightbulbs.
We use one of the UK's leading manufacturers of LED lighting, so you can be assured of the highest possible quality of product.
We don't import cheap imitation products from the Far East and we pride ourselves on the level of service we provide.
All of our products are CE regulated and outperformed the industry's leading manufacturers in benchmark tests, giving us complete confidence in our product and service.
What's more, LED lighting is much cheaper to run than conventional lighting. It lasts longer and can save you up to 90% on your annual energy bills. That's something that most business owners simply can't afford to overlook — especially when your profits will already be directly boosted by having happier, more energised and more motivated employees as a result of the new lighting.
If you'd like to speak to someone about the benefits LED lighting could have on your business, our team are ready and waiting to take your call. Call us today on 0800 040 8700.